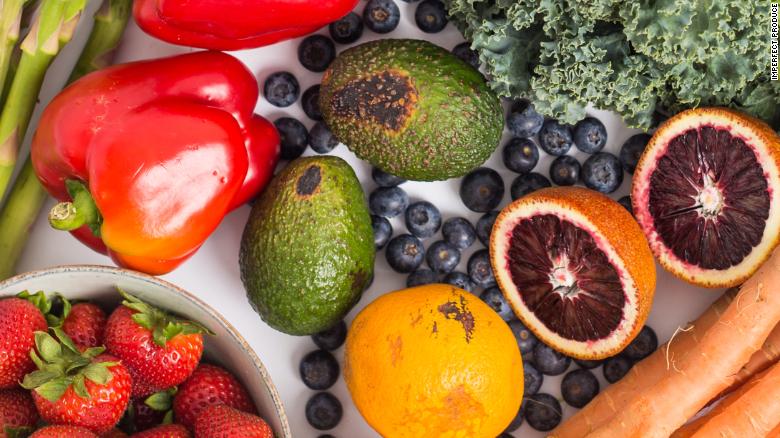 "Four years later, Simon cofounded Imperfect Produce, a subscription-based home-delivery service for discounted "ugly" fruits and vegetables that are perfectly good on the inside, but otherwise rejected from the food supply chain for their looks.
"About 70 billion pounds of food is wasted annually in the United States. It's from homes, cafeterias, farms, restaurants, grocery store and stadiums. Almost all of it is good food," said Simon. "We wanted to think bigger about how to fight this food waste and create a more sustainable food system that was scalable."
Simon partnered with his friend Ben Chesler, who shared his passion for social good, and the two homed in on farms as the starting point of their food recovery and delivery service. 
Up to 
20% of the fruits and vegetables
 grown on farms in America is discarded because the produce doesn't meet grocery stores' aesthetic standards, said Simon.
"It's often for discoloration, scarring on the surface caused by the fruit rubbing against a tree limb or an atypical shape," he said. "Sometimes it's the size. We see a glut of small avocados that go to waste because consumers tend to prefer larger avocados for guacamole."
Read more here.