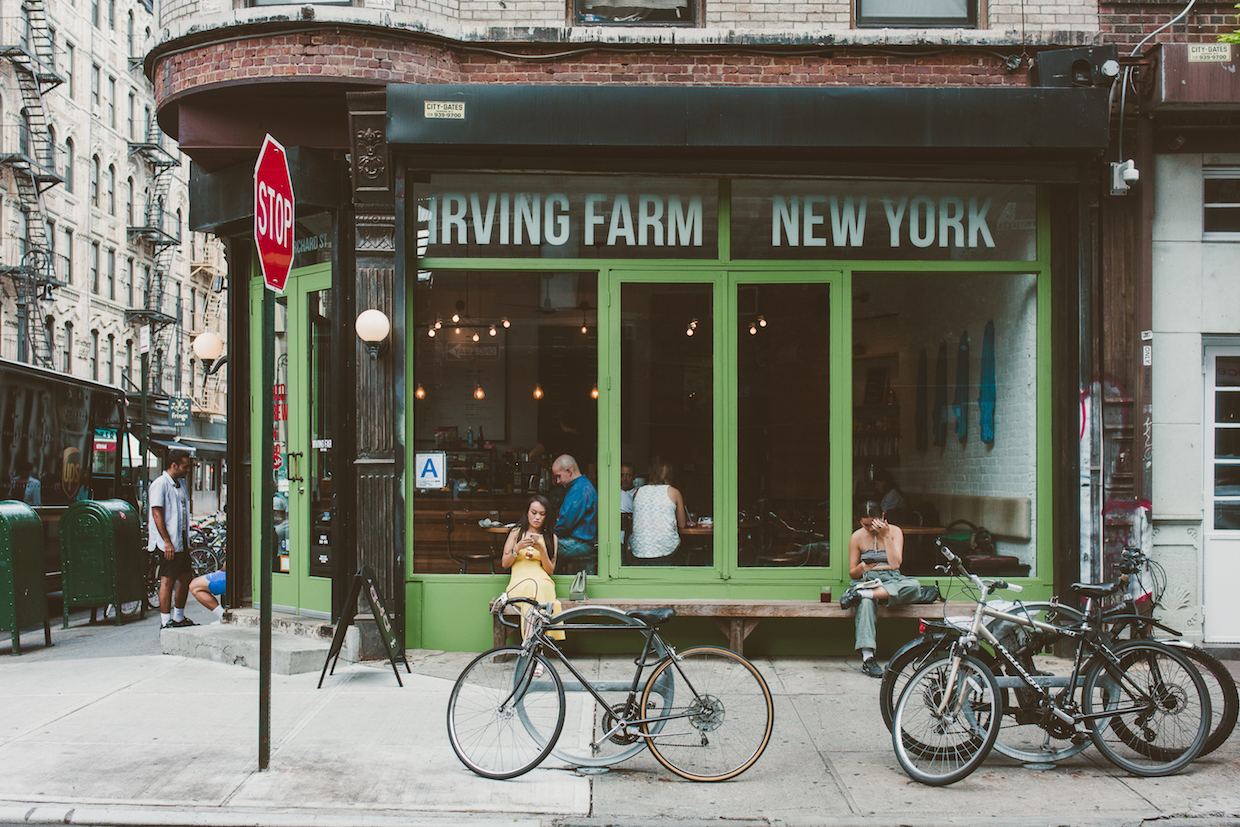 "New York City-based Irving Farm Coffee Roasters is now doing business as Irving Farm New York, a name change that was launched earlier this month in conjunction with an updated brand and website — all inspired by the city in which the company was founded.
Irving Farm opened its first cafe in 1996 on Irving Place in Gramercy Park. Two decades later, there are eight retail spaces across Manhattan — with additional locations in the works — as well as a roasting headquarters and another cafe in Millerton, New York."
"We have updated both our voice and aesthetic through typeface, imagery, copy, and material pallets," said Popoff. "These updates affected all packaging (cups, bags, mugs), in-store signage, and a full website refresh. Essentially all imagery and written copy was updated to reflect the new brand direction."
Read more here.