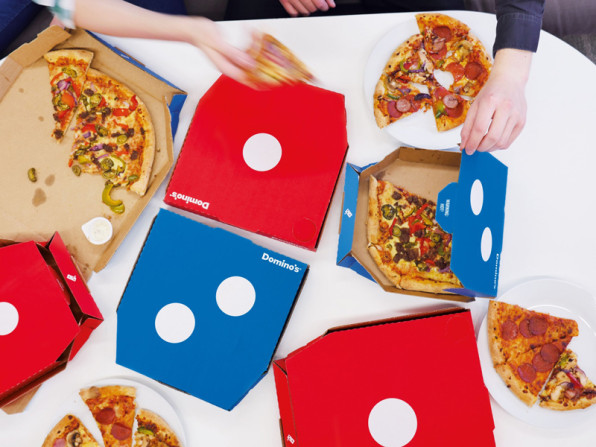 "A Domino's franchise owner underestimated how much Russians love the American pizza — enough to get neck tattoos of the company's logo in exchange for up to 10,000 free pizzas.
As part of a Domino's Forever campaign launched by an independent franchise owner in Russia, the pizza chain offered up 100 free pizzas each year for 100 years to customers that got tattoos of the brand's logo on visible parts of their body.
However, Russian diners were all too happy to etch themselves with the iconic domino in the name of free pizza, causing Domino's to curtail the number of accepted winners to 350."
See more here.