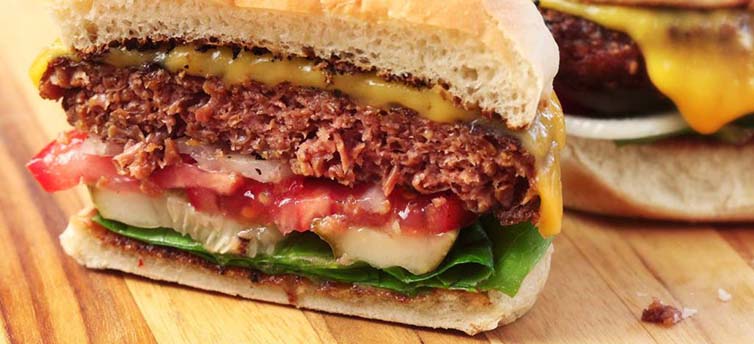 Creating designer protein that can make your veggie burger taste like the real thing is as easy as brewing beer. Or at least that's what a new subsidiary of Boston-based bio-manufacturing startup, Ginkgo Bioworks Inc., says.
Ginkgo's Motif Ingredients, which aims to replicate animal protein for meatless alternatives, is getting $90 million from investors including Breakthrough Energy Ventures, whose board includes tech billionaires Jeff Bezos, Bill Gates and Jack Ma. Commodity powerhouse Louis Dreyfus Co. and Fonterra Co-operative Group Ltd, New Zealand's dairy-exporting giant, are also backing the company.
The goal at Ginkgo is to get alternative products to market faster, chief executive officer Jason Kelly said in an interview. In a statement announcing the funding, the company likened making alternative foods to the beer-brewing process, because vital ingredients such as vitamins, amino acids, enzymes, and flavors are made through fermentation with genetically engineered yeasts and bacteria. Eliminating extra time in the lab can streamline the process and make it go faster, Kelly said.
Read more here.