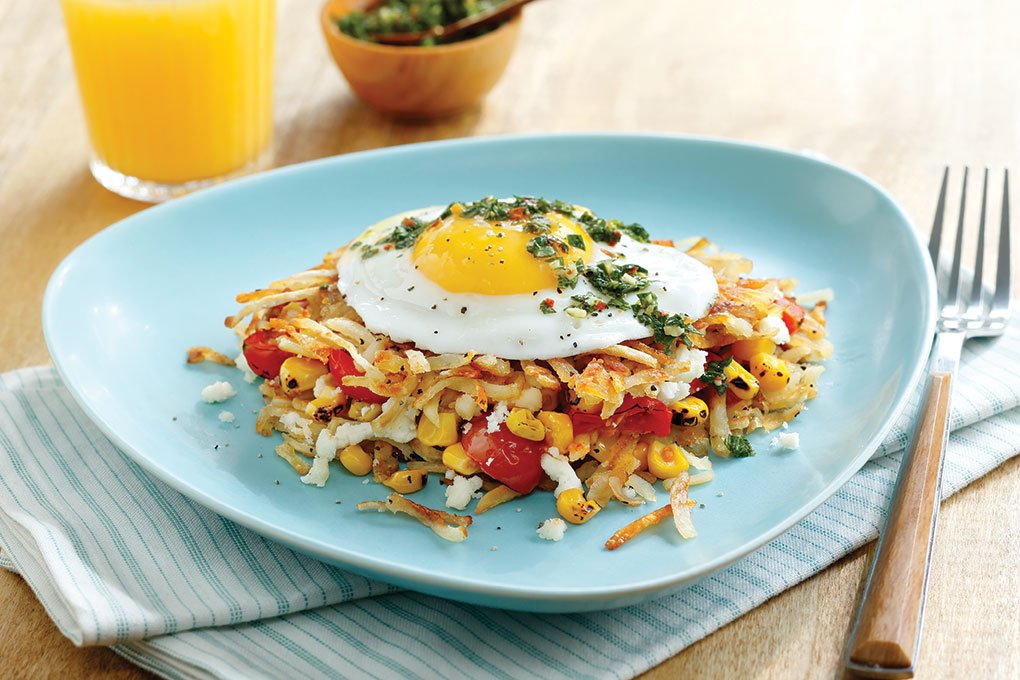 "A perfect vehicle for delivering on-trend flavors and seasonal ingredients, Loaded Hash Browns can keep a breakfast/brunch menu new and exciting. Here, chef/owner Alicia Hinze of The Buttered Tin in St. Paul, Minn., uses Idaho hash brown potatoes as a crisp, crunchy packet for tomatoes, corn and queso fresco. A fried egg and dollop of chimichurri complete the dish.
As a base and primary component, the crispy hash browns provide a satisfying textural complement to the Loaded Hash Brown's ever-changing selection of fillings. This summery mix can morph into heartier combinations, such as grilled steak, pepper, onions and provolone.
"Already a substantial dish with 8 ounces of potatoes per serving, the Loaded Idaho Hash Browns could easily move to the lunch and dinner menu, especially when offered with a heftier filling," says Don Odiorne, VP foodservice & website, Idaho Potato Commission. "Changing the filling with the season keeps this signature dish new and fresh."
See more here.