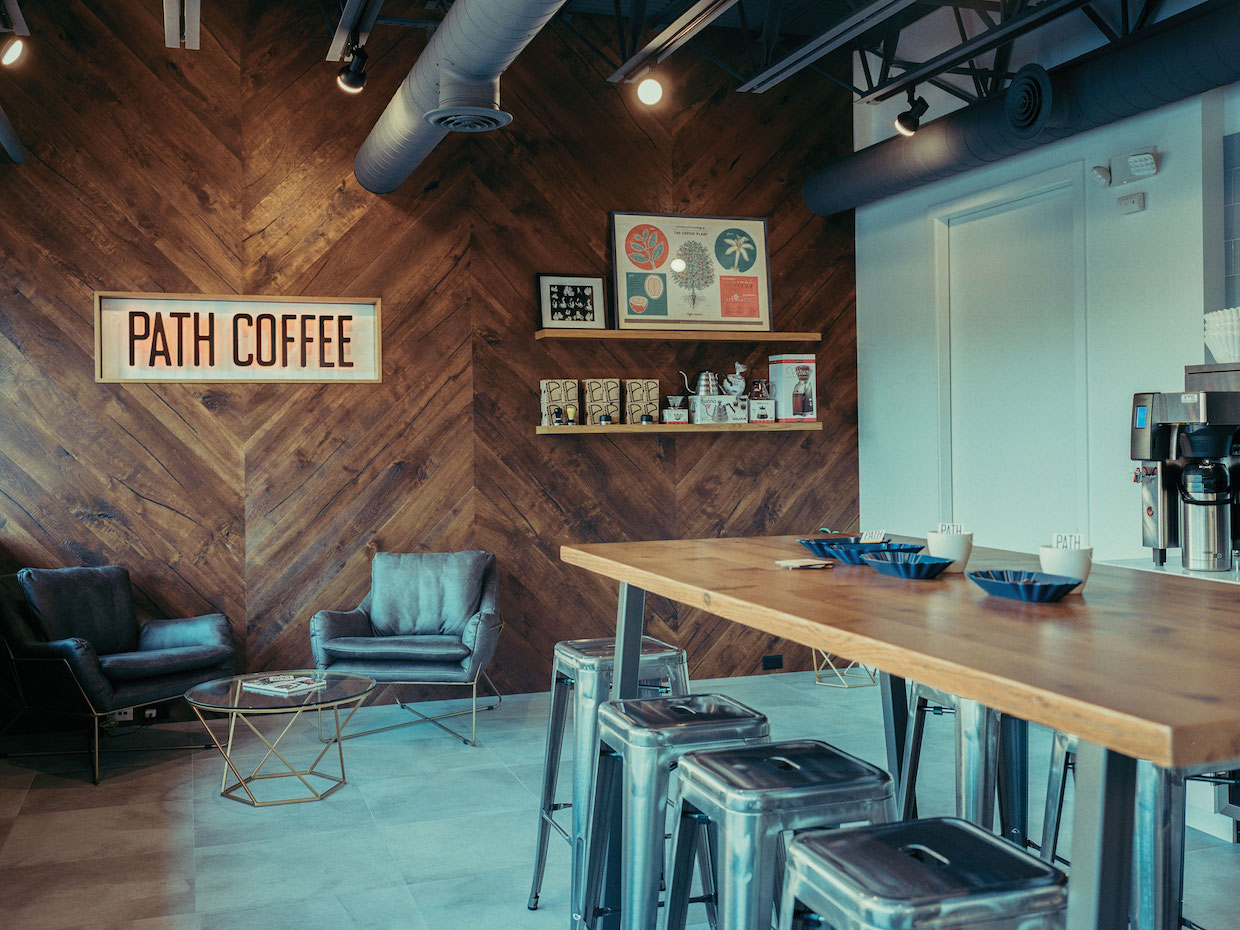 "Five-year-old specialty coffee wholesale roasting company Path Coffee Roasters has unveiled a new specialty coffee destination at its home base in Port Chester, New York.
Working with Dianne Eaton of Mamaroneck-based Keller/Eaton Architects, Path has created a new cupping lab and training space adjacent to its roastery that is designed to give advanced training, skills development and cupping opportunities to wholesale clients and home baristas alike.
Despite the brand being just five years old, it also constitutes the specialty division of Empire Coffee Roasters, which has been producing wholesale, mostly private-label coffees for clients throughout New York for more than three decades."
Read more here.